Announcements -
Latest News

04/05/19 - More used folding kayaks added Includes Kleppers, a Pouch RZ85, and a rare LFB Stern WZ60 complete with original sail rig

04/05/19 - More vintage paddles added. Original two piece wooden vintage paddles in various conditions here

20/03/19 - Incredible find! A rare UNUSED 1960's Klepper Aerius II for sale ! Found during a recent house clearance sale - in mint condition. See here - SOLD

19/11/17 - new 'kid on the block' - Neris SMART Series of kayaks. Unique hybrids that can either be paddled as a canoe with bench seats or as a kayak with inflatable floor seats. A cross between a folding kayak and an inflatable kayak. Starting with SMART-2 here

17/11/17 - new range of Greenland paddles added - Gram Kajak paddles. In 2-3 piece in both wood and carbon versions. Appearing on the 'New Paddles' page here

02/03/17 - Product Videos page added. Videos of some of the listed folding kayaks ... see here



Exclusive UK dealer for the following brands:-

We are a specialist team that previously was an exclusive folding kayak brand dealer in the UK with several years experience. We now have added a multi-brand on line store to better serve a growing UK market with a wider range of foldable small craft - from "Klepper" type of kayaks, to lightweight canoes plus related accessories.

Gram Paddles - wood and carbon Greenland paddles

NERIS - foldable alu framed kayaks

WaveDesign - carbon paddles including Greenlands

Wayland Folding Kayaks - traditional foldable wood framed kayaks

ZelGear - inflatable kayaks and catarafts (catamaran rafts)


We also specialise in Klepper spares and rebuilds as well as other brands

Can we paddle anywhere?
In the UK, you need a license to paddle in most of the waterways, rivers, lakes, etc.
BCU membership (Canoe England, Canoe Wales, Scotland Canoe Association and the Canoe Association of Northern Ireland) includes a license to paddle on 5000km of Britain's waterways and canals.

Not all inland water is open to canoeists, some are privately owned or is bounded by land which is private, so do check beforehand. See Useful Websites page.



MyDinghy 1.0 - A Box in folding, A Dingy in unfolding!

Basic dinghy and rowing dinghy

Explore Outside the Box

Fold into a box, unfold into a dinghy!

MyDinghy 1.0 BASIC - basic folding tender dingy


MyDinghy 1.0 PLUS - rowing folding dingy. All the photos below are of this MyDinghy 1.0 PLUS . Includes fittings for row locks and oars

MyDinghy 1.0 - video of assembly
MyDinghy 1.0 accessories
MyDinghy 1.0 - video of rowing and using an outboard motor

Prices - refer to Dinghies - New
MyCanoe - see MyCanoe page
Photos of the MyDinghy at UK try outs





MyDinghy 1.0 BASIC follows on from the development of the MyCanoe canoe- "the world's first origami canoe"
This 9-foot long dinghy can be folded into a 94cm x 64cm smart suitcase like box, portable and small enough to be stashed into a car boot, taken on coaches, trains and planes. This small tender type boat can make larger boats moored off-shore more easily accessible as there is no need to worry about storage of a hard shell dinghy on-shore.

The MyDinghy has an adjustable rocker - either have no rocker or some rocker (curved keel). Difference is between 5-6cm at the bow. The degree of rocker is achieved through the tightening of the webbing straps (4 each side) along the top of the gunwales.

MyDinghy 1.0 is made of a ultra tough polypropylene corrugated plastic cardboard with hinges along the folds, which are durable to withstand up to 20,000 times of folding and unfolding. The whole hull comprises of a single piece of cardboard with two separate thicker reinforcement floorboard pieces which is also the outer covers of the suitcase box when folded.

Folding up (make box) in 5 minutes, unfolding (make canoe) in 10 minutes, the canoe is easy and safe for everyone. Built for longevity.

Features
- Small tender type boat for accessing larger boats anchored off-shore, crossing rivers, and for fishing in the rivers and the lakes.
- Lighter and least inconvenient than inflatable's
- 9 feet long in use, compact box 94cm x 64cm folded
- Easy to assemble and disassemble
- Available for everyone to paddle or row
- Easily attach fittings and accessories for fishing
- Small electric or petrol outboard motor can be attached to the transom
- Fits into most small cars

Specifications
Boat Type : Tender and rowing dinghy
Material : (5mm) Polypropylene Corrugated Cardboard Plastic
Folding time (packing away): 10minutes
Unfolding time (assemble): 5 minutes
Connection / fastening materials : velcro, straps/buckles
Components : ABS, Stainless Steel bolt, Aluminum cross ribs


MyDinghy box and bag
Box includes a shoulder strap. Carry bag has some free space for extra items such as PFD's (not included)




MyDinghy 1.0 PLUS rowing dinghy


Loading Capacity
Maximum 396lbs / 180kg (2 adults with stabilisers fitted)
Suggested 286lbs / 130kg - (1 adult)

There is a separate carry bag for the loose items that are not integrated with the one-piece corrugated hull. EG aluminum cross ribs, seats, and gunwale edging pieces (caps)

Stats (MyDinghy PLUS)

Assembled
dinghy

Folded
box

Packed bag

Length

285cm

94cm

88cm

Width

94cm

20cm

18cm

Height

54cm

63cm

40cm

Weight

24kg

12.9kg

10.9kg

Packed bag includes cross ribs, seat,

gunwale caps, oar locks & oars



MyDinghy 1.0 PLUS
The PLUS version is the same dinghy but with row lock attachment fittings, so that you can attach the included removable row locks as needed. Two part split oars are also included with this PLUS version - the packed oars fits neatly in the dinghy carry bag. The single seat can be positioned to be used with the forward or backward rowing technique.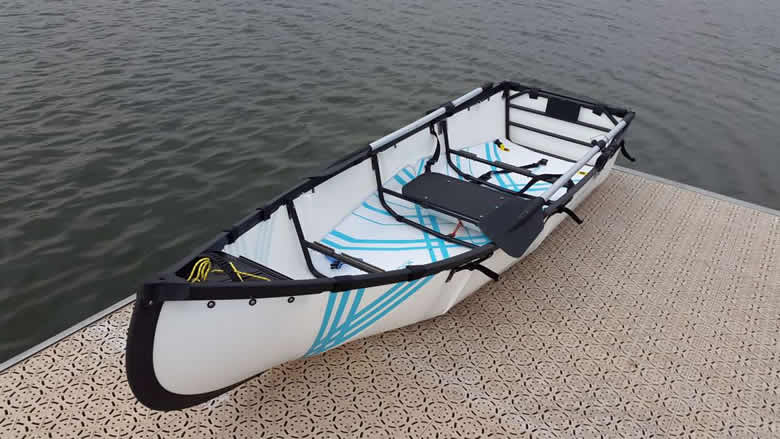 MyDinghy 1.0 PLUS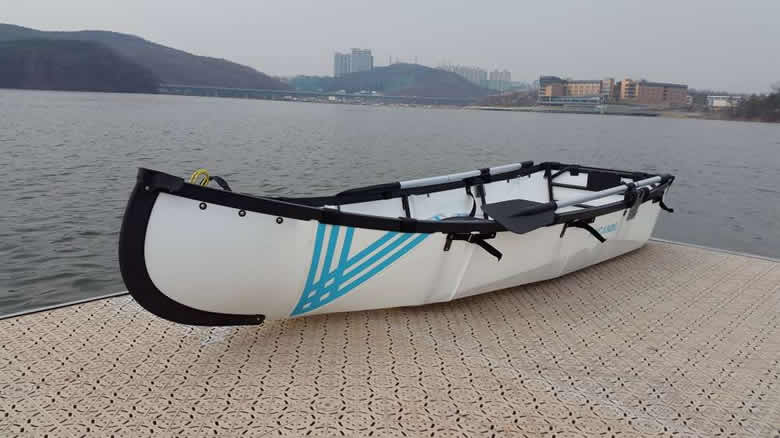 MyDinghy 1.0 PLUS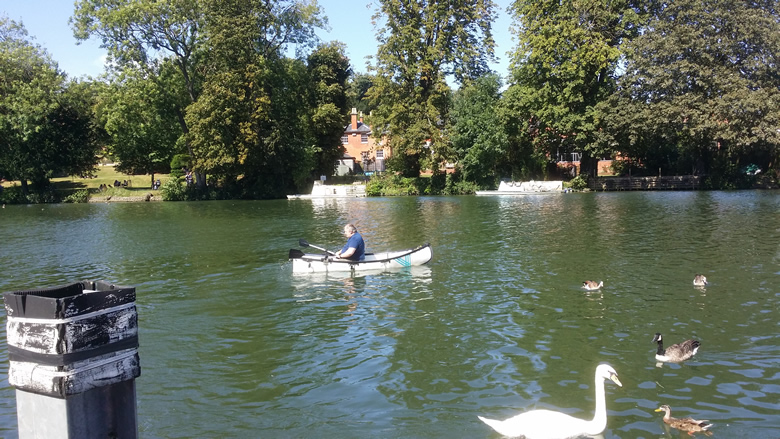 MyDinghy 1.0 PLUS



MyDinghy 1.0 optional extras / accessories

Stabilisers - MyDinghy comes ready with fittings to accept MyCanoe Stabilisers. Included in the MyCanoe Stabilisers Pack is a carry bag, a pump and a pair of inflatable pontoons.

Use MyCanoe inflatable stabilisers to increase the safe loading limit of the MyDingy, and to provide a stable platform - EG stand up for fishing or photography. Attachment is via strap buckles.

The MyCanoe Stabilisers are also compatible to use with MyCanoe open canoe.








Using MyDinghy - ease of rowing and using an outboard motor